U.S. Manufacturing & Technology on a global scale.
Lectronix is a leading supplier of turnkey hardware and software technology for the automotive, transportation and public safety markets.  We deliver advanced electronic solutions for complex vehicle control, infotainment and entertainment systems. Our company-wide focus on process and quality control provides customers with the highest levels of reliability in their products.
In addition, Lectronix also offers electronic product innovators and original equipment manufacturers the core strength and competency of stateside embedded technology engineering, product development and contract electronic manufacturing.  We have an unrivaled global supply base, working with industry leading companies and partners from around the world to procure and source the highest quality components.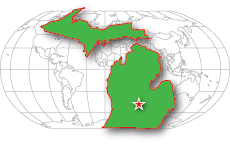 We are proud to supply Tier 1, Global OEM, and regional customers with industry leading quality products and services from our state of the art manufacturing & engineering facilities. Lectronix's corporate headquarters is centrally located Michigan's capital city of Lansing with satellite engineering offices located in Ann Arbor and Grand Rapids.
From the inception of your project to the final deliverable, the Lectronix team values our partnership and works hard to exceed your expectations.  We pride ourselves on providing the communication, innovation and quality that you should come to expect from a stateside electronics manufacturer.
Contact Lectronix to meet our team and learn more about how we can assist with your development.