At Lectronix, we understand that many factors drive U.S. companies to take manufacturing overseas solely based on cost containment, primarily focused on reduced labor cost, new technology and capital expenditures.
However in today's ever changing environment, increased overall costs have begun to outstrip offshore manufacturing attractiveness when it is compared to "the total cost of ownership", including all contributing costs.
New cost pressures in the offshore lowest cost region model have created a new efficient model based on the execution of a combination of on-shore/right-shore supply chain management.
Lectronix provides the following in-house services from our recently updated state-of-the-art facility.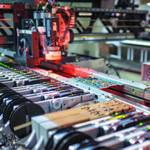 Lectronix expertise is in the assembly of high mix, high density printed circuit board assemblies. We support both high and low-mix assembly volumes that range from just a few prototype units to modest quantities for pre-production, to thousands in volume production.
---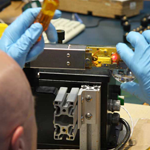 Lectronix ensures that it provides customers with highly reliable products by utilizing in-house services such as Optical (AOI) & X-ray (AXI) inspection and functional testing. Since electronic assemblies can consist of many different surface mount or though-hole electronic components,  Lectronix provides diligent Inspection & Testing services to provide peace of mind for our customers.
---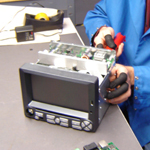 Partnering with Lectronix for Systems Assembly provides a faster time to market, increased flexibility and cost reduction opportunities to our customers.  Regardless of product complexity or volume requirements, we have the ability to implement a system level assembly plan to accommodate our customer's demands.
---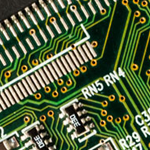 Lectronix prototyping services provide flexibility to our customer's evolving designs and shifting project schedules, which allows us to provide a high level of quality while still getting new products into the hands of engineers or customers quickly.
---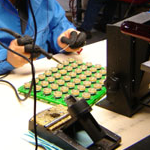 Lectronix has a history of helping customers from small manufacturing runs to mass production. We pride ourselves on assuring quality throughout the process, regardless of size and complexity, with our rigid quality control processes.  From procuring large quantities of raw materials and components to complex manufacturing, testing protocols and final distribution, Lectronix has the capability to effectively produce quality products in large mass production runs.
---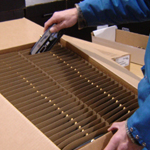 To ensure a successful launch of a new product, Lectronix works with you through all phases of development. From concept drawings and printed circuit board design to prototyping, testing and production, Lectronix understands the process of bringing a successful product to market is extensive and works with our customers to ensure that each step is handled effectively and efficiently.