Advantage Pressure Pro is the industry-leader in external tire pressure monitoring systems. As a pioneer in the TPMS market, Pressure Pro has taken innovation to heart by taking advantage of new technologies, applying them to their products, and in doing so have remained leaders in the industry.

"9 years of experience with Lectronix has given us assurance that they can manufacture to a high quality and provide in a timely manner. What is unique about Lectronix is their willingness to go the extra yard for us as we do our customers. We need it, they deliver. The best I can say; I'd hire them again over anyone, immediately."
– Phillip Zaroor | President & CEO | Advantage Pressure Pro

Code Blue Corporation is the pioneer developer of vandal resistant Blue Light Emergency Phones installed in thousands of municipal locations worldwide. They offer American-made Help Point Emergency Signaling, Incident Response and Systems Management solutions to keep you safe wherever you go.

"They have always gone above and beyond in responding to change requests and assisting with any issues. They continue to provide quality products at a competitive price and always meet delivery requirements. "
– David Cook | COO & CEO | Code Blue Corporation

DG Technologies specializes in the design and development of intelligent software and hardware protocol interface devices for the in-vehicle and controller area network markets. As an innovative, customer driven team, DG Technologies strives for utmost quality to achieve total customer satisfaction.

"Lectronix not only has the latest technology and ISO standards, they have a staff that is trained better than any other board house in the industry. They continue to provide the quality demanded, but go above and beyond to find ways to cut their costs, which they pass along to us. For the past 10 plus years, Lectronix has provided us with reliable and quality products."
– Mark Zachos | CEO | DG Technologies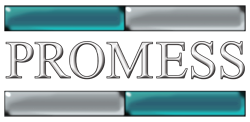 Promess, Inc.  is an international manufacturer of complete turnkey monitoring and motion systems used in a wide variety of Assembly and Test applications. Their mission is to provide customers with the most innovative and reliable sensing motion control solutions.

"I do not know any other PCB assembler that can assemble our high tech boards at the quality Lectronix provides. In addition, they have an engineering team that can provide engineering assistance at any level we need. On top of that, they have always been on time and if asked to delivery early, they will."
– Walter Bosch | Vice President of Engineering | Promess, Inc.